TWO DAYS WORKSHOP ON DATA ANALYTICS AND ARTIFICIAL INTELLIGENCE
Department of Computer Science Engineering organized two days workshop on "Data Analytics and Artificial Intelligence" for second-year and third-year students.
The workshop was inaugurated in the august presence of board of directors, student's secretary, treasurer. Respected Principal delivered the presidential address. Prof. Sahila Devi, Head, Dept of CSE welcomed and introduced the chief guest. There were, in total, 100 participants. This was organized with the aim of exploring the future with endless opportunities by upgrading your skills through workshops on emerging technologies.
The expert Mr.Jithin SL, Sr. Solution Architect & practice Lead, Middle East-WIPRO ,headed the technical discussion. The key objective of the discussion was to know the real-world examples where AI has implemented successfully, how technology has been impacting the people working in the respective fields. He encouraged students to do more mini projects using their domain knowledge. This would develop their technical knowledge. Further in his speech, He advised students on Interview Skills, Tips on Resume Building, Professionalism.
Students were given practical training on Data Analytics and AI under the guidance of Mr.Jithin,the guest speaker. Faculty in charges also participated and gained knowledge in AI. The guest was honoured for his unwavering support. Participation certificates were distributed at the end of the event.There was a good feedback received at the end of the programme, as students were able to add another technical skill in their skill set.
Share This Article: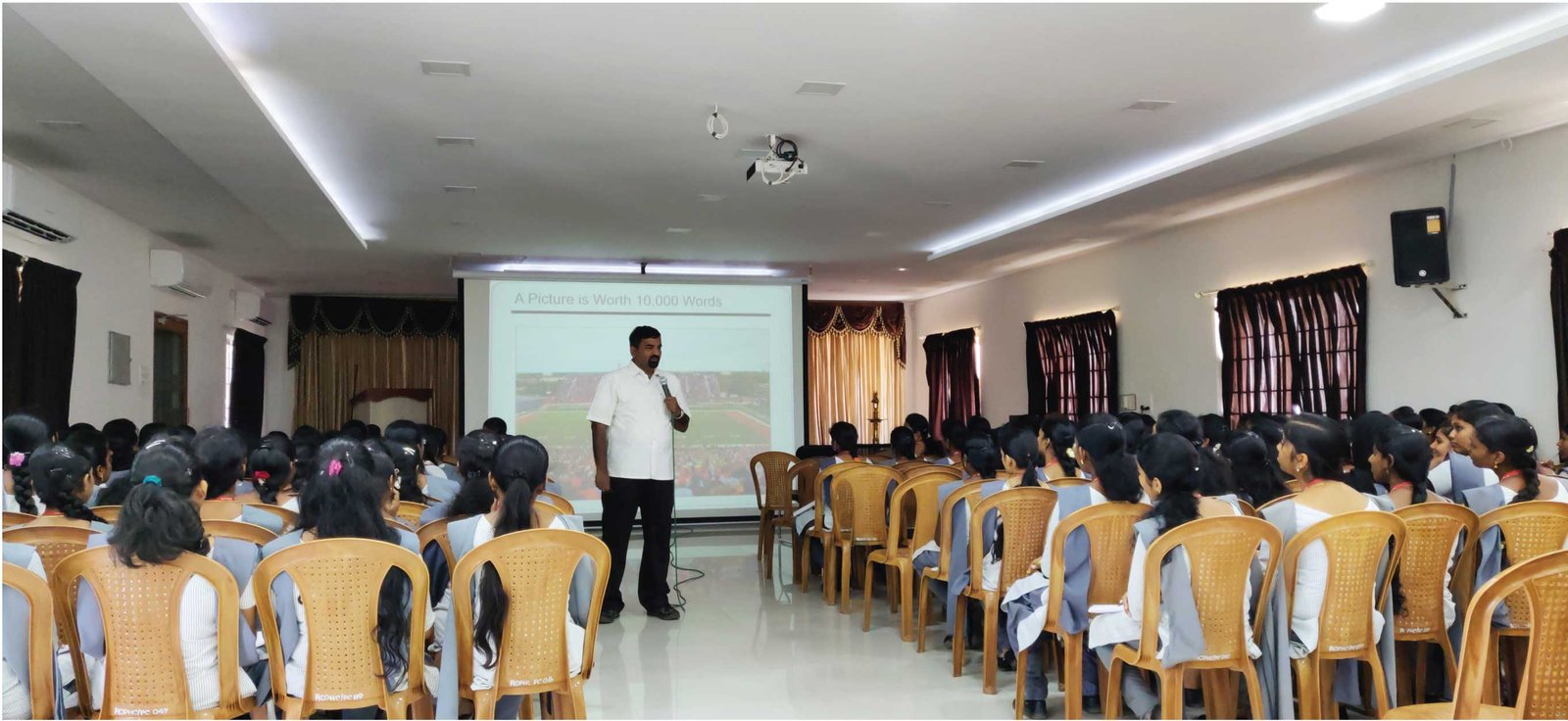 Share This Article: