SINGAPENNAE 2020
The International Women's Day Celebration
The International Women's Day is observed every year on March 8 to celebrate the women's movement and struggle for equality.
Women Empowerment Cell (WEC) of RCET organized SINGAPENAE 2020 on account of women's day. According to the United Nations Women, the theme for International Women's Day 2020 is "I am Generation Equality: Realizing Women's Rights". The board of directors inaugurated the event. The event started with Tamil Thai Valthu and lamp lighting session, which added a traditional touch to the event.
Dr.Jani Subha, Convener of WDC, delivered the welcome address and recited a poem about WOMEN and their speciality. Dr.R.Rajesh, Principal of RCET delivered the presidential address. In his address, he gave an explanation on the word SINGAPENAE. He uttered into a mic about," how women should never fear that they cannot achieve anything; they should just go ahead and do whatever they want to". Also shared about the positivity of all women. All his advices mixed with humorous sense made a good start.
Prof.Jeyakumar, Head-Dept. of EEE, He advised the women community to be bold, brave and confident. He shared about women's rights in every aspect of life and crime committed against women every day, women security. He finally quoted "Being a woman is the best way of being in the world."
The cultural part of the event started with great enthusiasm. The heads of the department presented their views about the role of women in family and society. Faculties were honored for their participation in various cultural activities. The best five Singa pengal was awarded. The program ended with sweet distribution and feedback session. The management congratulated the effort of WEC members and its coordinator Dr.Jani Subha in conducting this fruitful session
Share This Article: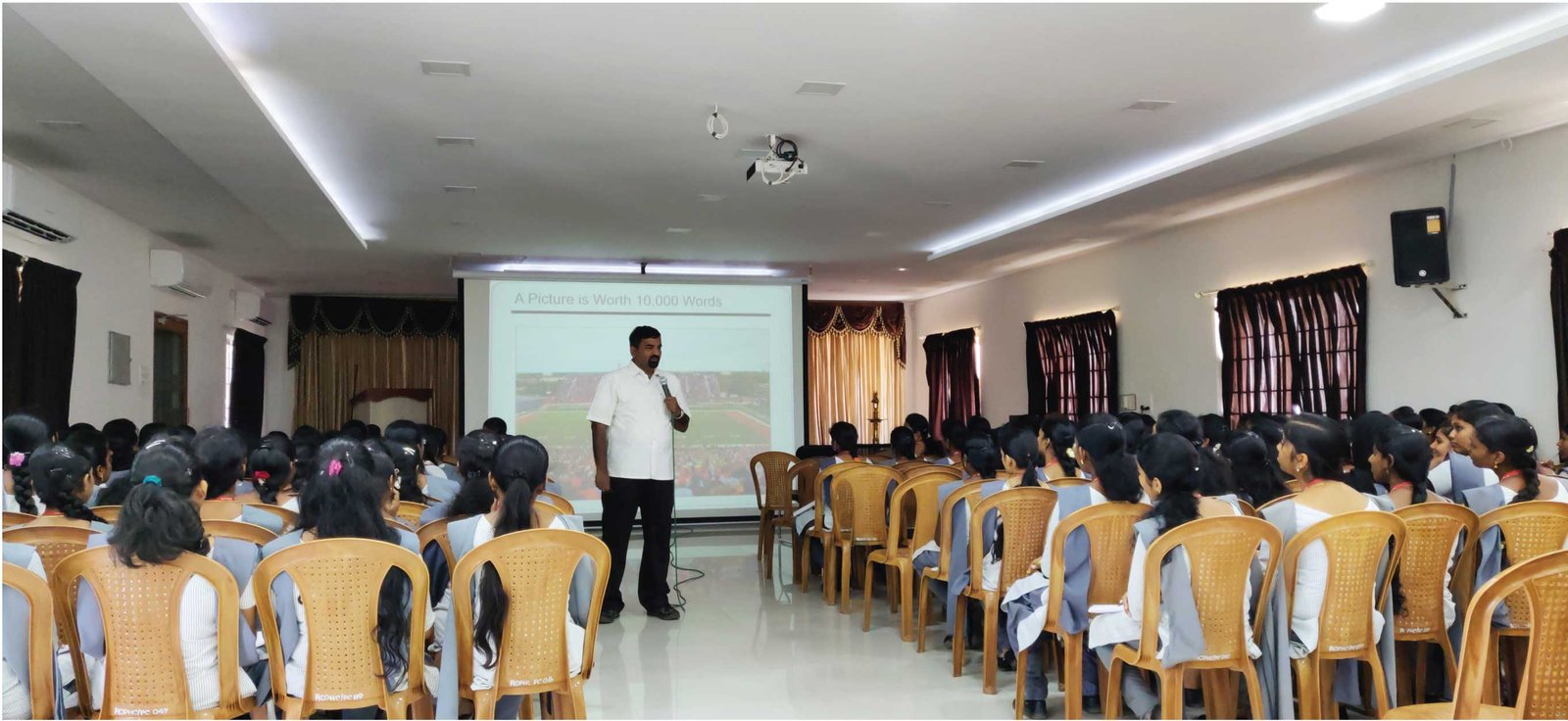 Share This Article: