Transmission Lines & RF System
A Guest Lecture on "Transmission Lines & RF Systems" was delivered by Dr. Jeyanand Thulasiraman CEO ,Teslas Minds, Chennai. The event held on 22th December 2019 at Rohini College of Engineering & Technology, Kanyakumari, was attended by the faculty and 3rd year students of the ECE department. the main agenda of the session was to get a complete idea on applications of Transmission Lines and RF Systems.
The Itinerary for the day was as follows:
Applications of Transmission Lines & RF Systems

Smith Chart

Wireless Communication

RF Antennas
The lecture was very interactive in which the students actively took part to enhance their knowledge about RF systems. Our chief guest Dr. Jeyanand Thulasiraman was given a new idea about trends in antenna applications such as Surgery by using antenna and also about Remote Sensing. He explained about the smart car system with the help of 5G Technology and he has motivated the students to go for the Research under RF antenna area. He has also discuss about IOT(Internet of Things) such as wearables , smart city, smart grids. He also expressed about the innovative uses of Drone Technology for the wildlife and atmospheric research. The session was ended with a hearty thanks fos sharing the knowledge on Transmission Lines & RF Systems and presenting of a memento to Dr. Jeyanand Thulasiraman by our ECE department Head Dr. S.Mohanalakshmi. This was very fruitful lecture on the topic. Finally, the resource person thanked the Management for providing the platform to organize the guest lecture on Transmission Lines & RF Systems. he appreciated the faculty members, students and association coordinators of the successful conduction of the event.
GAP ANALYSIS:
By conducting this guest lecture on "Transmission Lines & RF Systems" that covered the gap in the Engineering knowledge, Problem analysis, Design/development of RF antenna, Research oriented ideas, Modern tool usage, The Engineer and society, Environment & sustainability and Lifelong learning to be filled.
Share This Article: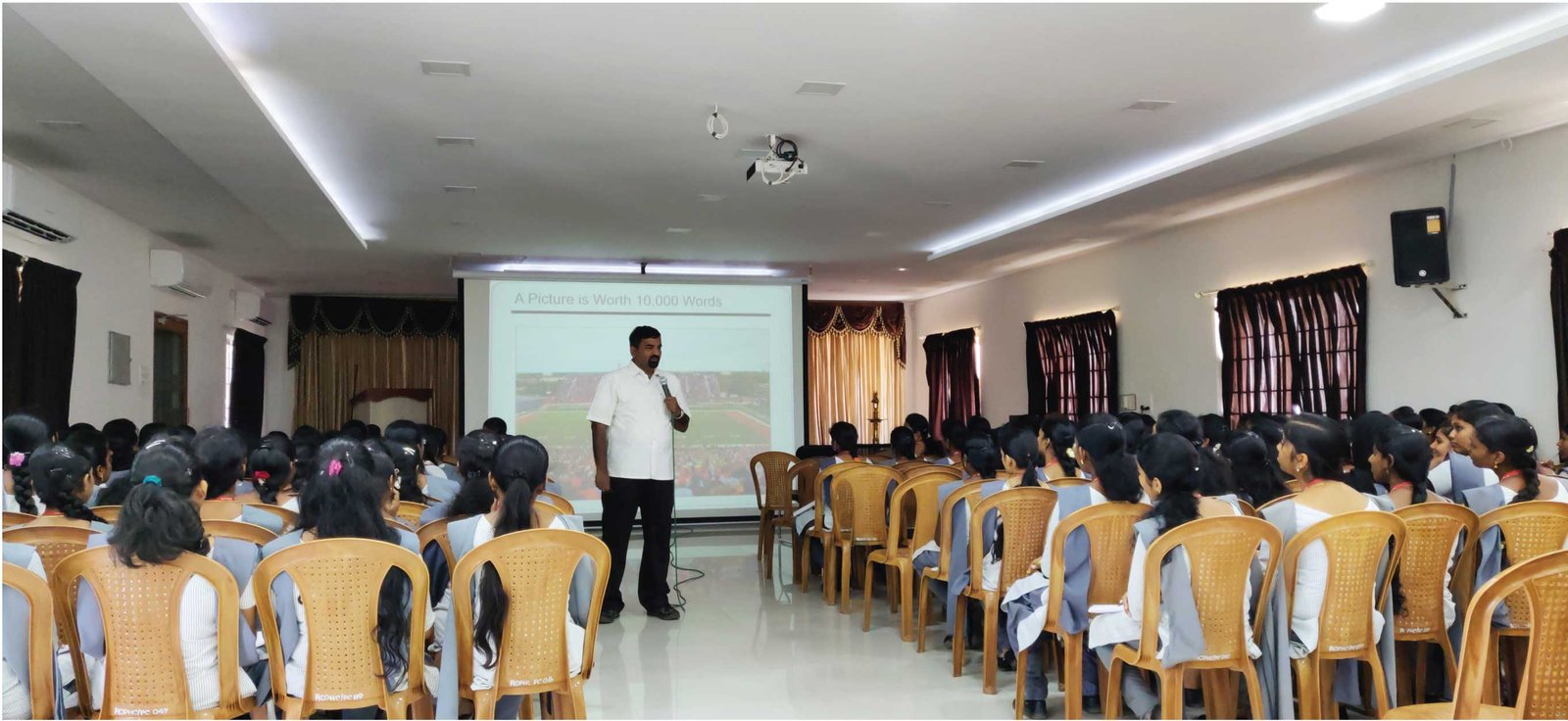 Share This Article: