LIVIC 2020 National Level Technical Symposium of Dept. of Civil Engineering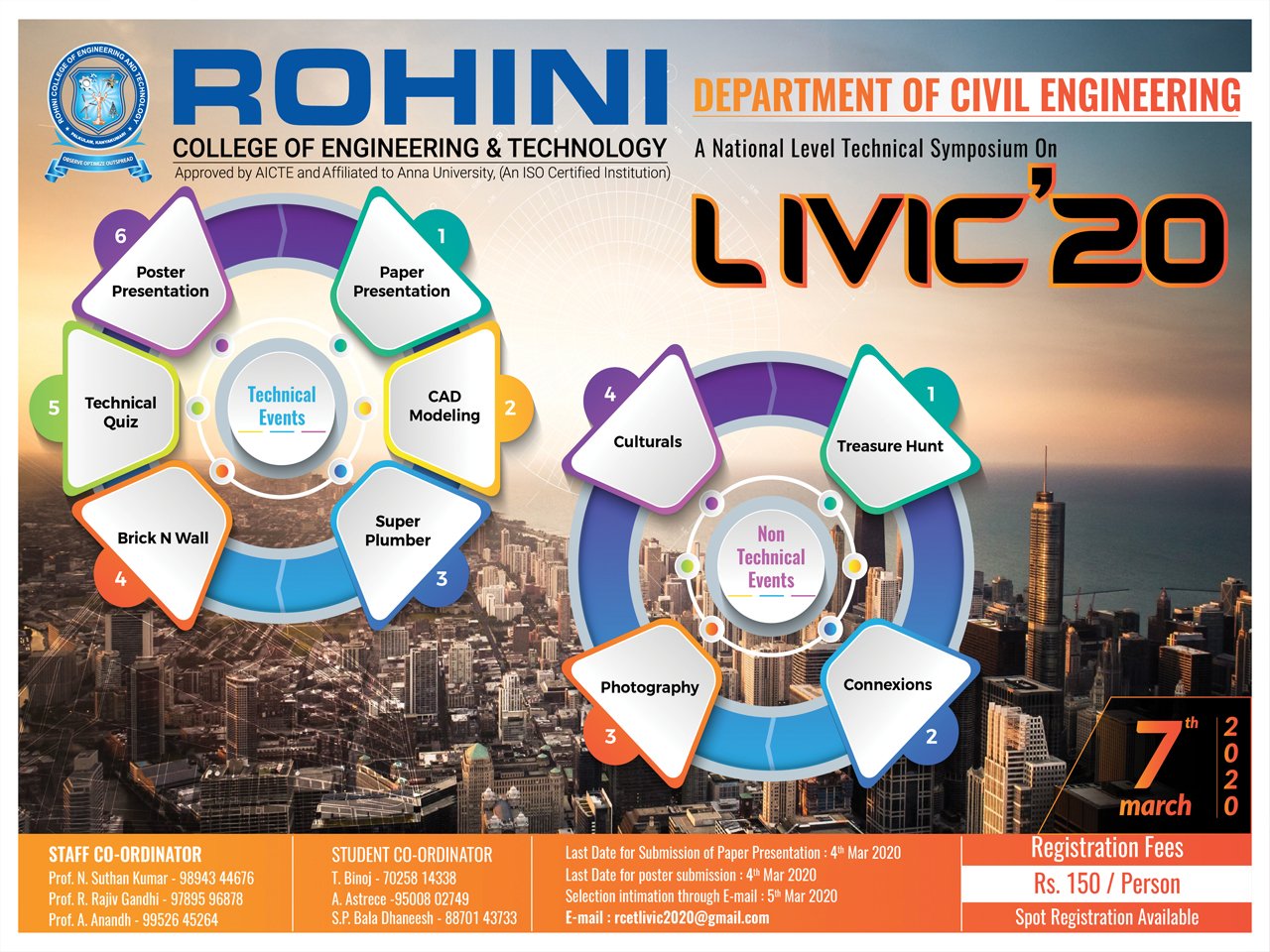 "CIVIL ENGINEERS are the one who build the world and convert dreams into reality"
'LIVIC 2K20' inaugural function started in The Grand Arena. Honorable Chairman Shri K.Neela Marthandan, Managing Director Dr.Neela Vishnu, Chief Financial Officer Dr.Blessy Geo, Dr.R.Rajesh , Dr.Sahaya Ruben-Head of the Department and other Department Heads, Staff and Student Coordinator and Secretary were present on the dias. The function started with a Tamil Thai Vaalthu, followed by welcome speech was given by the student secretary. Presidential address was given by respected principal Dr.R.Rajesh. Association Report was read by Head of the Department and he introduced the Chief Guest Mr.D.Sakthi, Founder & CEO of The Healers Foundation, Chennai.
He is a Motivational Speaker and an Unconventional Trainer who has recorded many transformations in the life of people and Organizational Growth. In his motivational speech, He focused on Students happiness during college life, Tips for arrear students. The whole arena was filled with Positive Vibes.
All technical and non technical events like Paper and Poster Presentation, Technical Quiz, CAD Modelling,Brick N Wall, Super Blumber were conducted in different venues. Students from neighboring colleges participated. We had total count of 200 students registered for different events. Based on the potential of each students, winners list was prepared and Prizes were distributed by the Principal in the valedictory function.
Students were made to share their experience gained through LIVIC 2020. The function was finally ended by thanking Management, Principal, Head of the Departments, Faculties, Non-teaching staff and student coordinators who worked hard to make this event grand success as planned.

Share This Article: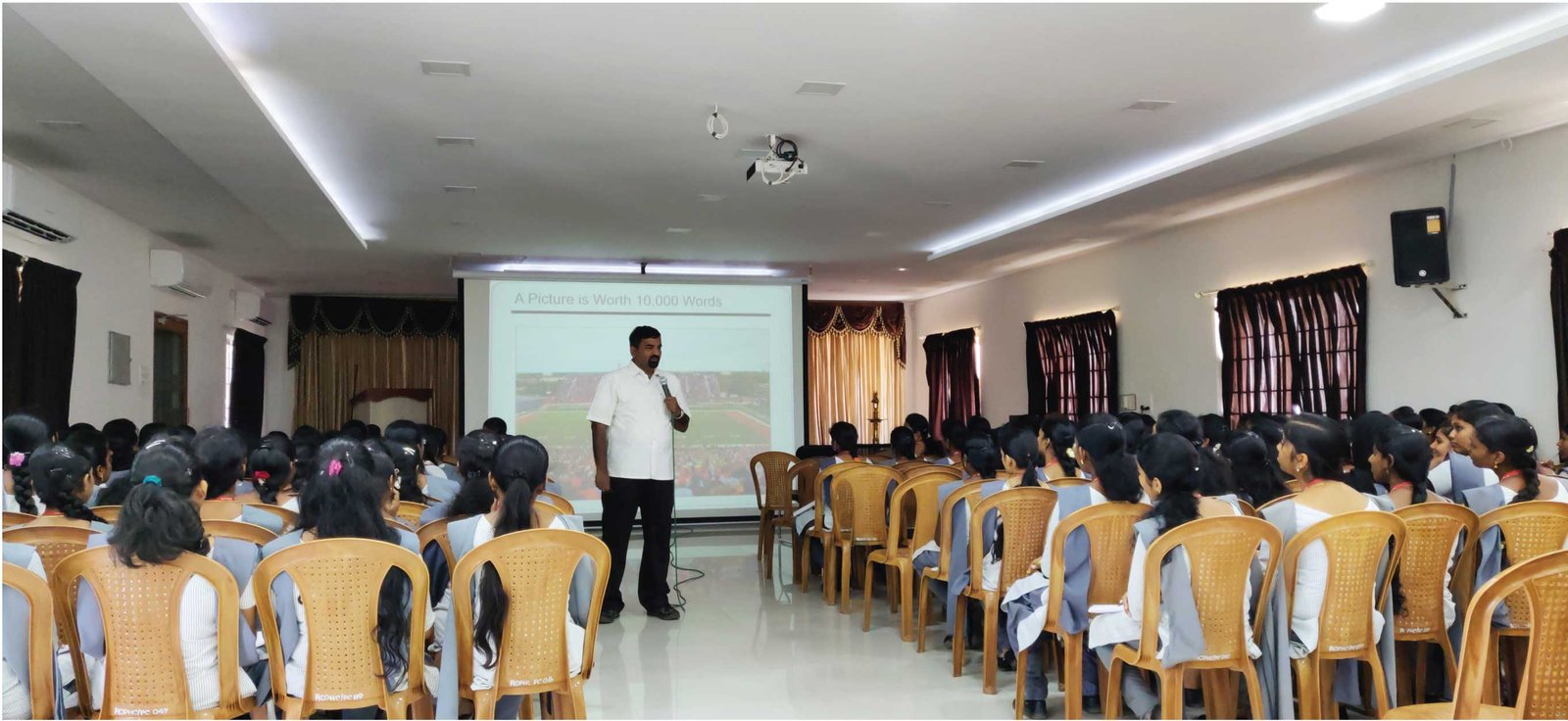 Share This Article: