INTERNATIONAL CONFERENCE 2019
Rohini College of Engineering and Technology is proud to announce its International Conference on Recent Innovations in Computer and Communication.ICRICC'19 is an International Conference on Emerging trends in Computer and Communication.
ICRICC'19 intends to offer an energetic environment by bringing together Researchers, Professionals, Academicians, Corporate &Industry Professionals, Technically sound Students, and Entrepreneurs from various organizations all over the world under one roof which facilitates them to exhibit, exchange and confabulate their pioneering works on their appropriate topics of interest.
About the Institution
Rohini College Of Engineering and Technology was established to accomplish and maintain international eminence and become a model institution for higher learning through dedicated development of minds, advancement of knowledge and professional application of skills to meet the global demands under the superintendence of our Chairman Shri.K.Neelamarthandan. Our Vice Chairman Dr.N.MohanNeela Judith and our Managing Director Dr.N.Neela Vishnu facilitate our college with their ingenious ideas. The Institution strives to set high standards of comprehensive education by developing the intellectual strength of students and guiding them towards technical advancement and synergize the efforts of various departments, inspire creativity and foster excellence and innovation in teaching and learning so as to make our institution as a Premier Engineering Institution and to nurture the development of mind, skill, attitude and core competence of students.A holistic environment is needed to produce fruitful result in the academics. Education and environment should go in parallel. The environment is so friendly that the students are self motivated to concentrate in their studies. The institution is located on a lush green surrounding. The location is very breezy spreading the fragrance to all of its directions. . The layout of the class rooms, laboratories and workshops are arranged in such a way that facilitates the students to access all areas at ease. Well qualified and experienced faculty members impart quality education in a green environment and a good and pleasant infra structure.
About Raiganj University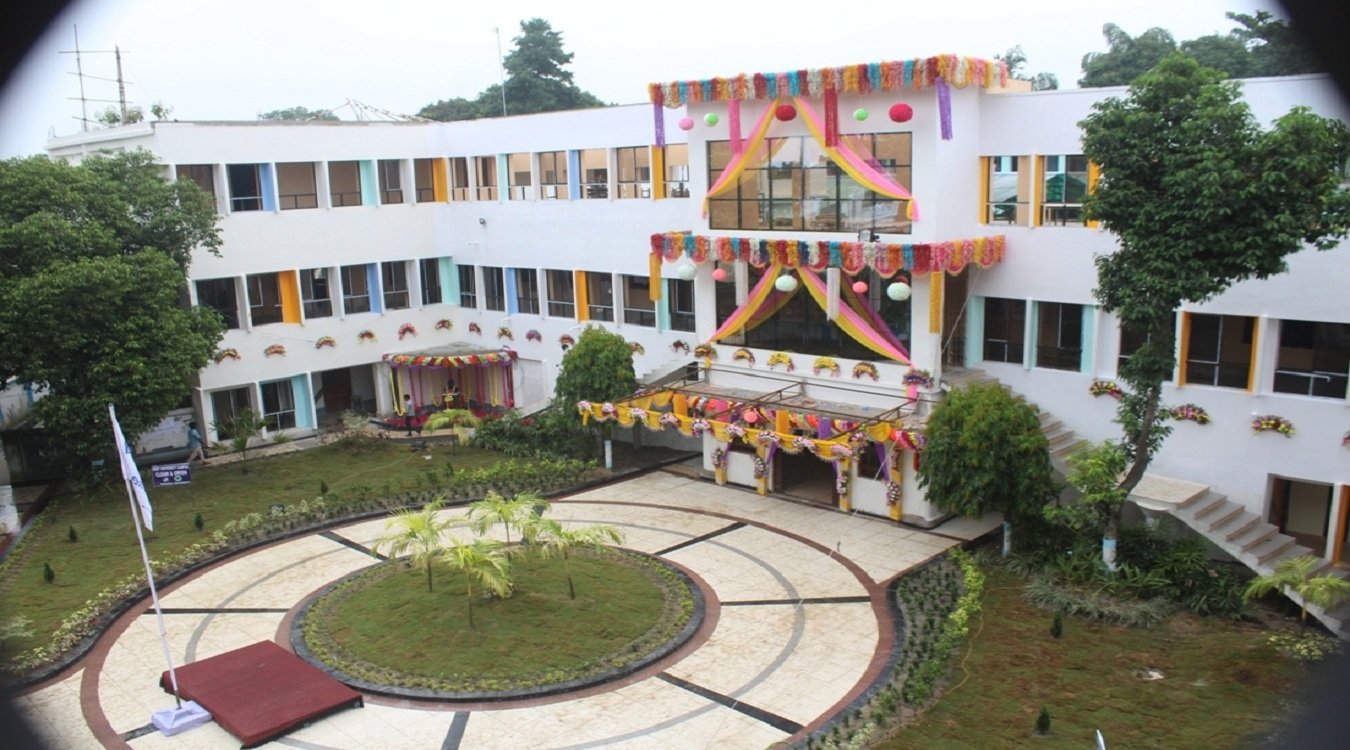 Raiganj University is a State University came into being on 3rd February 2015 by the Raiganj University Act (West Bengal Act XXVI of 20l4) which was passed in the West Bengal Legislative Assembly. It is located in Raiganj Sub-Division, which happens to be the District Head Quarters of Uttar Dinajpur. The Raiganj University is unique on many counts. Firstly, this University has been developed by upgrading an aided under-graduate college namely "Raiganj College (University College)" into a University. Secondly, it is the first Unitary University in North Bengal which offers both under-graduate and post-graduate courses from its own campus, although there is a provision of affiliation of neighboring under-graduate colleges. Thirdly, this University also offers General Courses at the under-graduate level.
In a way, the Raiganj University is a unique experiment in the Higher Education scenario of West Bengal because an aided college endowed with the resources only compatible with the under-graduate level of education has been upgraded to a Post-Graduate Institution. The activities of Raiganj University are confined not only with the under-graduate and post-graduate teaching- learning. It has been widened with manifold research activities including M.Phil and Ph.D. programmes. Raiganj University intended to be a teaching, research training centre. The University is included in the 2(f) and 12 (b) clause of the UGC Act, 1954 which confers the right to the University to award degrees. The University almost simultaneously started various Under-Graduate (Honours) Programmes in different discipline from the session 2015-2016.
It is worthwhile to mention here that the first Hon'ble Vice-Chancellor of Raiganj University, Prof. Anil Bhuimali took over the charge in April 16, 2015 and this appointment of Hon'ble Vice-Chancellor added a great fillip to the teaching, learning and research of newly established University.
Vision
To create a metamorphic educational experience for students focused on deep disciplinary knowledge; problem solving; leadership, communication, and interpersonal skills; and personal health and well-being.
To cultivate a metamorphic university community committed to
(i) attracting and retaining diverse, world-class talent;
(ii) creating a collaborative environment open to the free exchange of ideas, where research, creativity, innovation can increase; and
(iii) ensuring individuals can achieve their full potential.
Mission
Raiganj University will have a metamorphic impact on society through various innovations and discover in education, research, creativity, and others
About ICRICC'19
ICRICC'19aims to provide an excellent international forum for industry professionals and researchers to deliberate and state their research findings, discuss the latest advancements and explore the future directions in the emerging areas of Engineering and Technology .The conference also promote, encourage and bring together the researchers in the field of Advanced communications, Image processing, Signal processing, VLSI design and Embedded system Innovating new technologies and updating the existing are essential to reinforce the capabilities or achieving sustainable development in economical growth of the world, and overall welfare of the society. The conference also brings together the researchers ,scientists, engineers, academicians and PG scholars to exchange and share their experiences, new ideas, and the research outcomes of all possible aspects of Engineering Technologies.
Accepted papers,presented will be published in the proceedings of ICRICC'19.
About the CSE Department
Computer Science Engineering is the most prevalent course for the Engineering aspirants. The fastest filled branch during the counseling of the top engineering colleges is none other than the Computer Science Engineering department among different branches. Computer Science engineering deals with design, implementation, and management of information system of both software & hardware processes. World class infrastructural facilities and the latest model computers equipped with updated technologies gives the students an everlasting learning experience. The department has dedicated faculty members to offer high quality teaching services, and they are more than capable of that, due to the top qualifications and exhaustive experience they have. Produce graduates of International distinction, committed to integrity, professionalism and lifelong learning by widening their knowledge horizons in range and depth. Enable students shine in their academic pursuits, making them sensitive to the needs of the progressive industrial world. Organize a pluralistic and supportive environment that will stimulate students and staff of the highest caliber and contribute immensely to the process of Nation building through partnership with Community and Industry.
About the ECE Department
The Department of ECE has its origin in the year 2013. The department offers BE programme and ME programme (Communication Systems) with a vision to produce globally competent professionals. The department has highly qualified and rich experienced faculty members coupled with younger talents and supporting staff. Within this 5 years of existence it has achieved several milestones in its widespread academic activities.
A knowledge sharing and upgrading options are provided through various technical events like Symposiums, Conferences, workshops, seminars etc. The students are given international recognition by including IETE the professional body. The department involves in continuous improvement activity by interacting with national agencies like DRDO, CSIR, ISRO etc.
About the PG Section
Department of CIS (Raiganj University)
The related BCA Department has started its journey during the period of University College under NBU with BCA Program. Though in the year 2016 University planned to start a PG Program/ Department in the area of Computing & Informatics and as a result the Department of Computer and Information Science (CIS) has been established as a PG Department. The PG Section deals with the PG Studies and Research Programs leading to M.Sc., M.Phil. & Ph.D.
The nomenclature of the Department 'CIS' has started to keep the expertise and academic affairs much broader and working and merging related subjects (such as Computing, Computer Science, Information Science, Informatics, IT, ICT and also other hand allied domain based IS/IT subjects e.g. Health Information Science, Quantum Information Science, Library Information Science, Geo Information Science). Moreover university has followed international and contemporary style of academic dealing and as a result MSc-Computer & Information Science program has been started from 2016. The main agenda of the Department (along with MSc-CIS products) is to produce not only scientific thoughts among its students but also prepare them for the industry and for that Applied curriculum has been adopted in the line of the universities, aboard. Hence the Department Of CIS is following the style of iSchools (that practiced globally, in recent past) academic attributes in their agenda for promoting interdisciplinary research and industrial products. In recent past Department also started its one of its kind and interdisciplinary program M.Phil. & Ph.D. in Computer and Information Science (CIS) with specialization in Business Informatics & Social Informatics.
Chief Advisors (Planning & Development)
Prof. Anil Bhuimali, Hon'ble Vice Chancellor, Raiganj University, India-733 134.
Prof. K.S. Tiwary, Dean (Science & Management), Raiganj University, India-733 134.
The Technical Program Committee Chairs
Dr.P.K.Paul, Raiganj University, West Bengal, India